More Garden Flowers - Midsummer through Autumn
The delicate hues of spring have vanished, to be replaced by bolder tones that call attention to themselves and attract pollinators with equally vivid colours. Now is the season of bright butterflies, warm sunshine and - ultimately - crisp nights as summer progresses toward fall. I love the overstatement of this season's gardens. And the morning mists rise to reveal the most enchanting scenes!
Please return to see how this page turns out. It is just being constructed; most of the photos below will not have captions as I believe the beauty of each flower speaks for itself.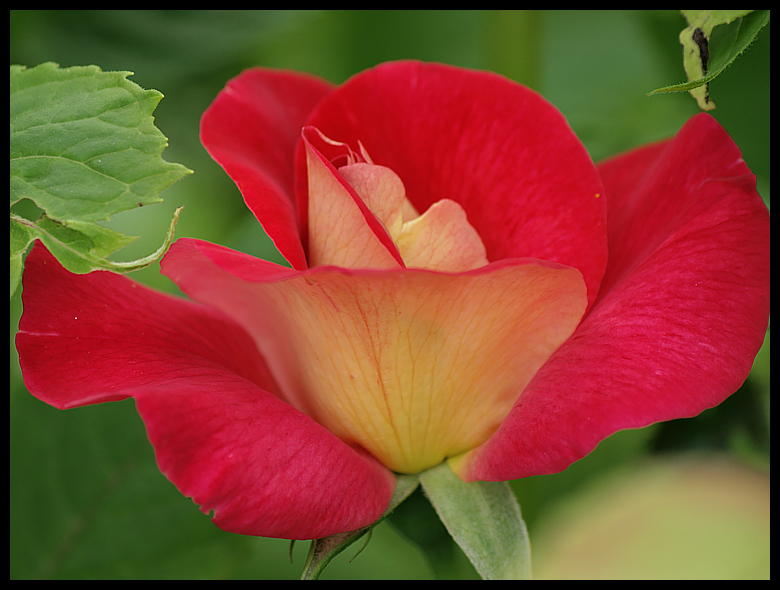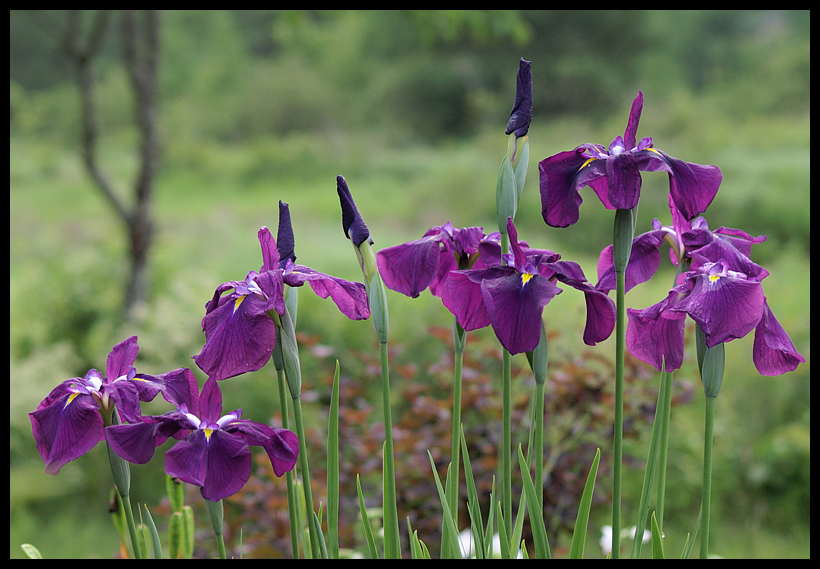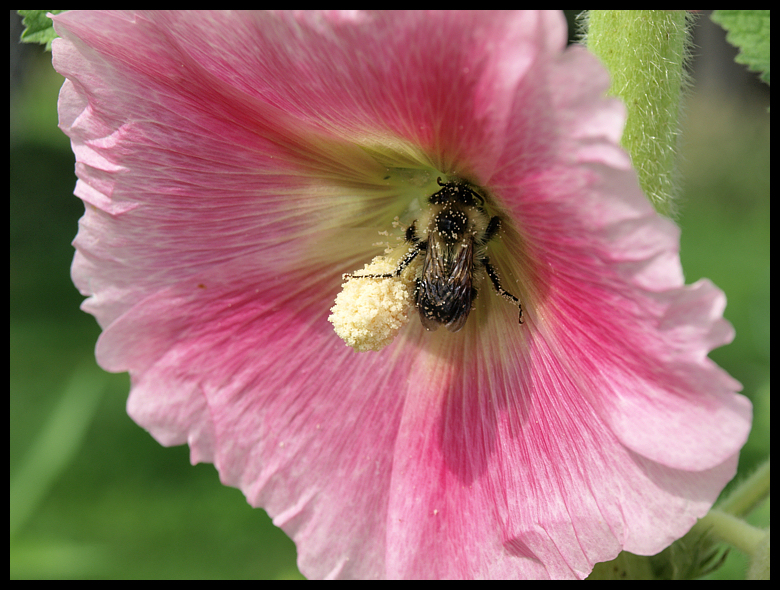 Wild yarrow (left) is often considered an invasive pest but I think it's lovely, and so do the insect visitors
that feed on it
;
at right is butterfly weed (asclepias) which I specifically planted to do the same job




phlox, acidanthera and hosta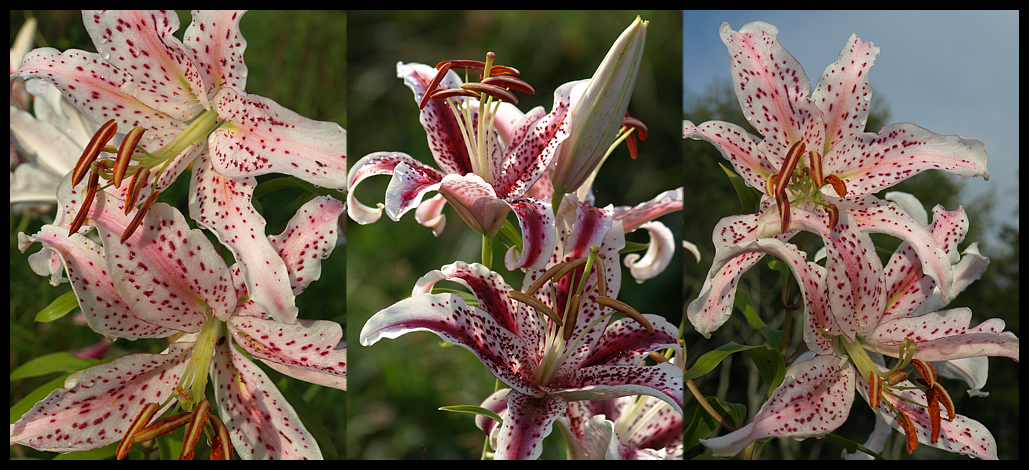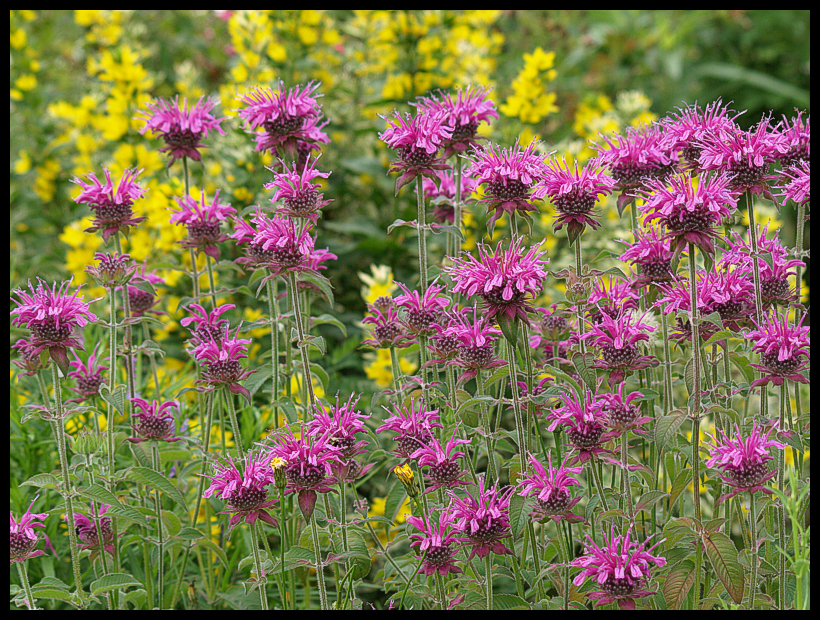 a field of monarda
(bee balm)

A pink calla lily is framed by morning glories in late August.
I grow my callas in pots which I submerge into the garden soil, then remove in autumn to overwinter in my basement.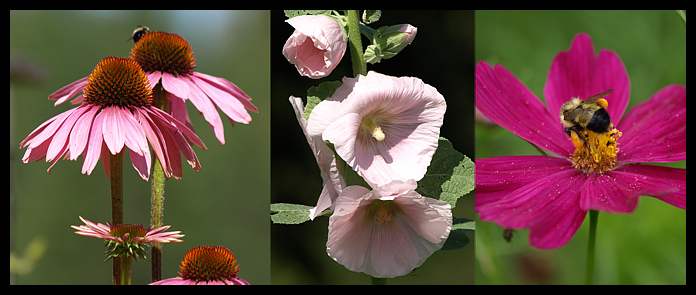 various pink tones in the August garden; from left - echinacea purpurea, hollyhock, cosmos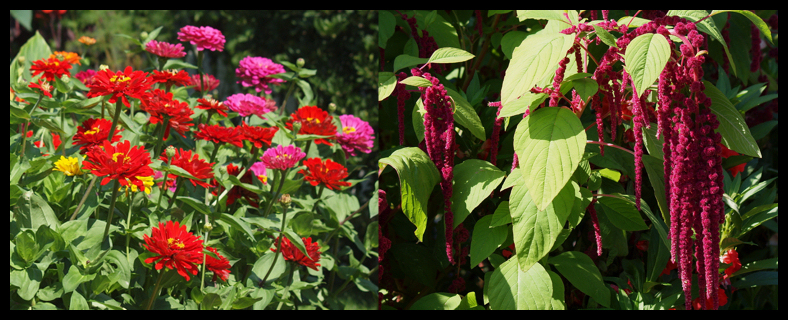 I could not resist sharing these wonderful, heritage annuals photographed in the Annapolis Royal Historic Gardens; left - mixed zinnias and right - love-lies-bleeding, a Victorian favourite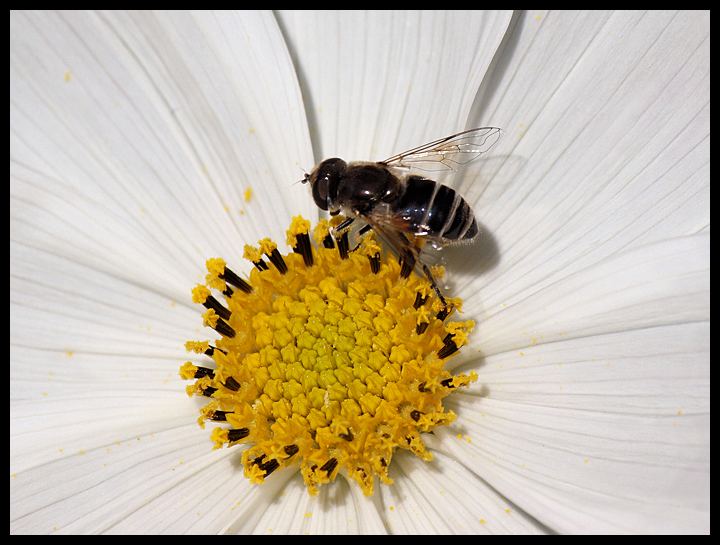 Cosmos attracts a variety of interesting insects and flowers very freely.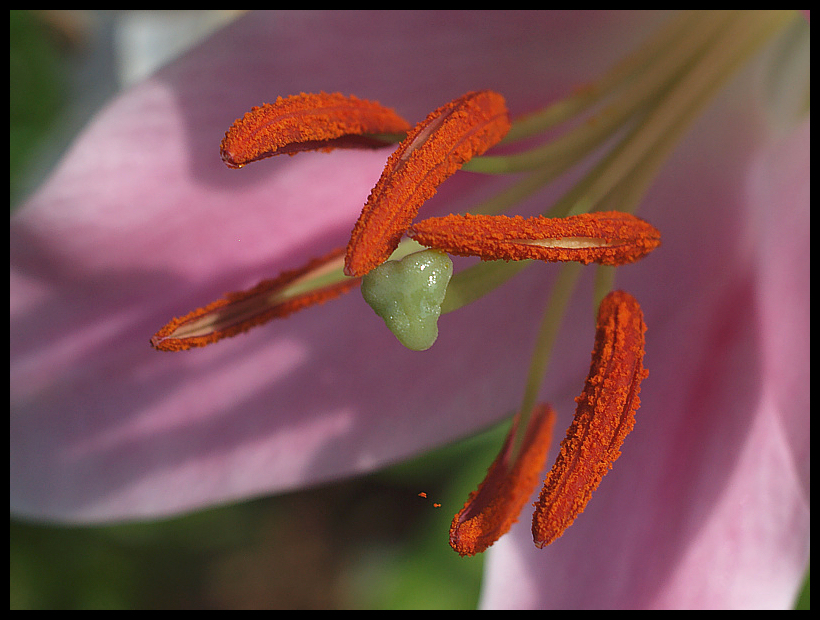 Close-up of lily stamens with pollen. I took this shot with a vintage lens from my old OM-1 camera, using an adapter to attach it to my digital Olympus E-620.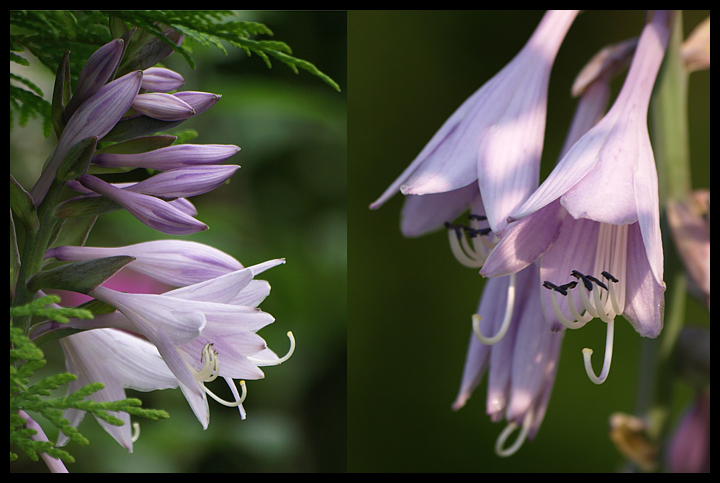 Hosta flowers provide visual interest in the summer garden and also attract insects and hummingbirds.