Aquatic, Wetland and Shore Birds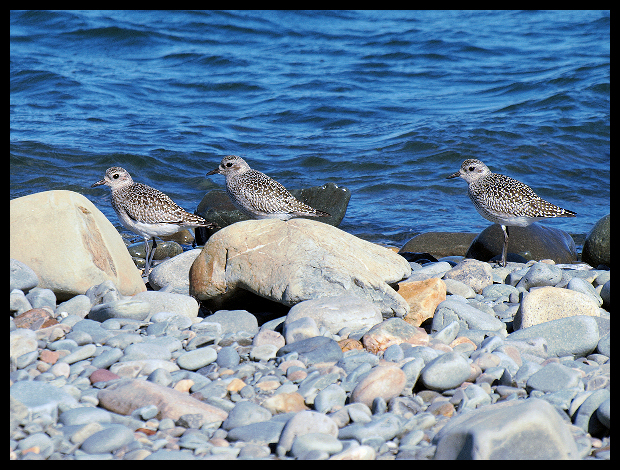 black-bellied plover in winter plumage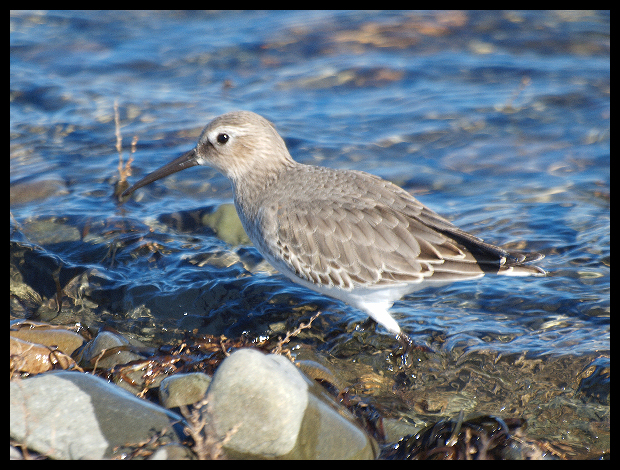 dunlin at Cook's Beach, Yarmouth County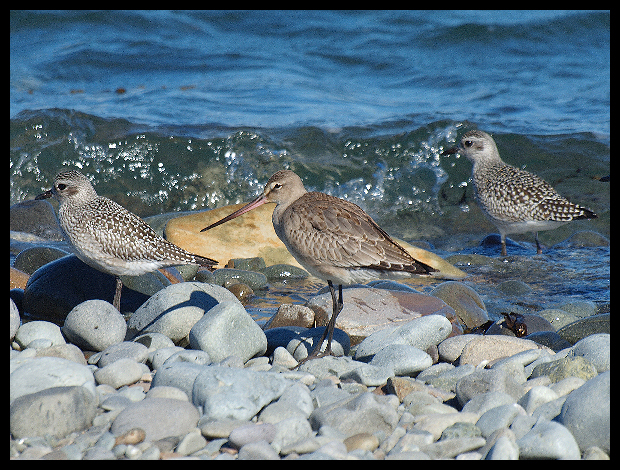 marbled godwit (an occasional migrant to our region) with black-bellied plover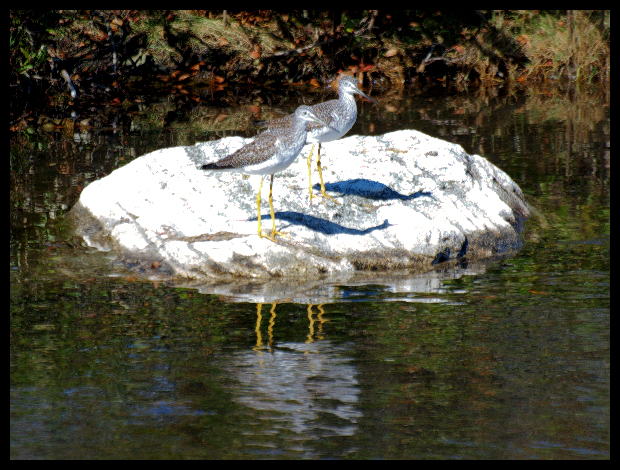 greater yellowlegs (the light was glaring on the rock that afternoon and I'm not happy with this shot, but it will have to do until I can get another one)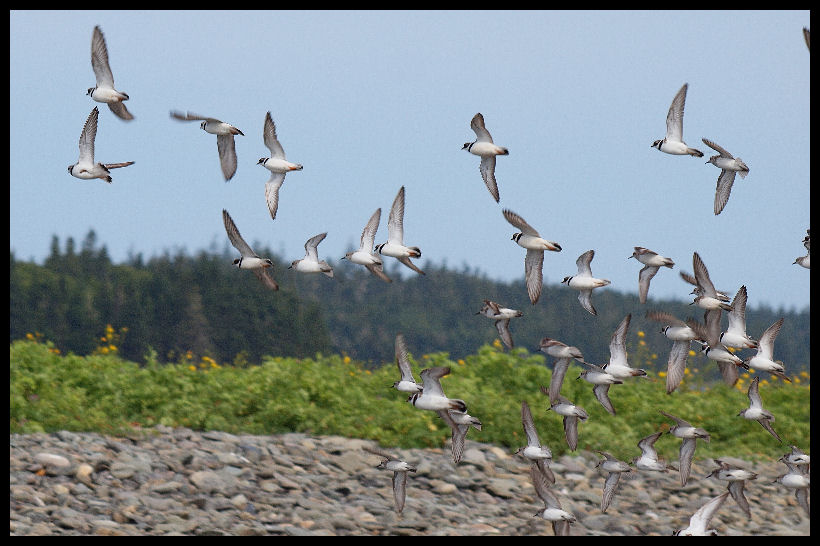 ring-necked plover (also called little ringed plover) near Pinkney's Point
at Cook's Beach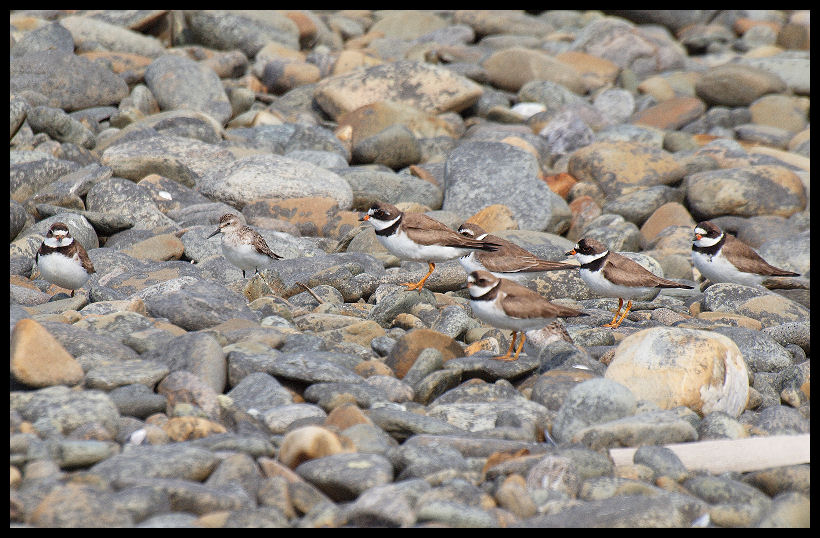 plover and friend (least sandpiper) - nicely camouflaged!
heading toward the water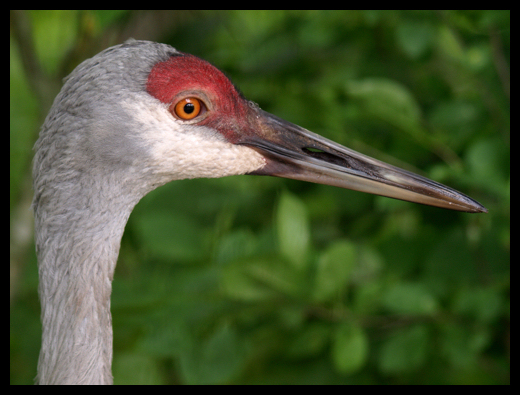 handsome sandhill crane, which appears to be expanding its range and is being seen
more and more often around wetland areas in NS (Shubenacadie Park)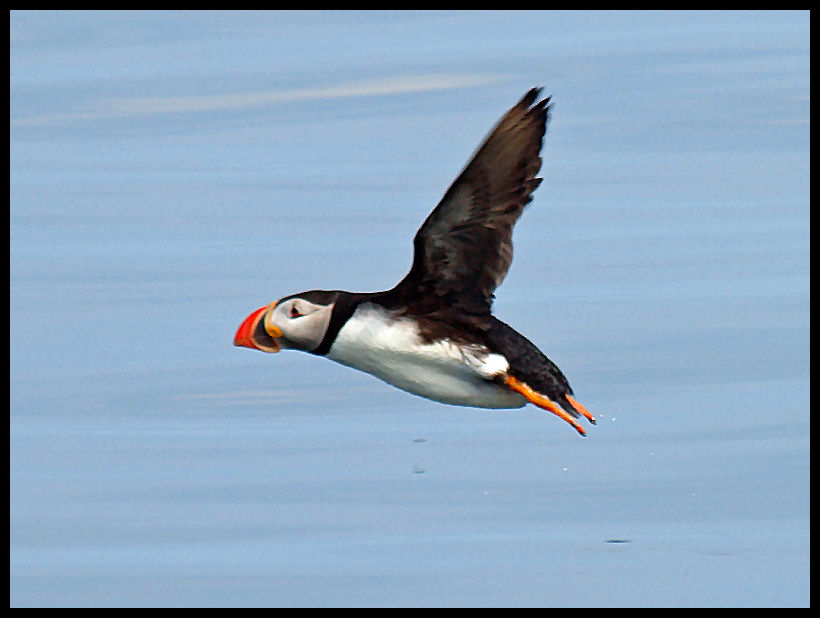 a delightfully-marked puffin near Green Island in the Tusket chain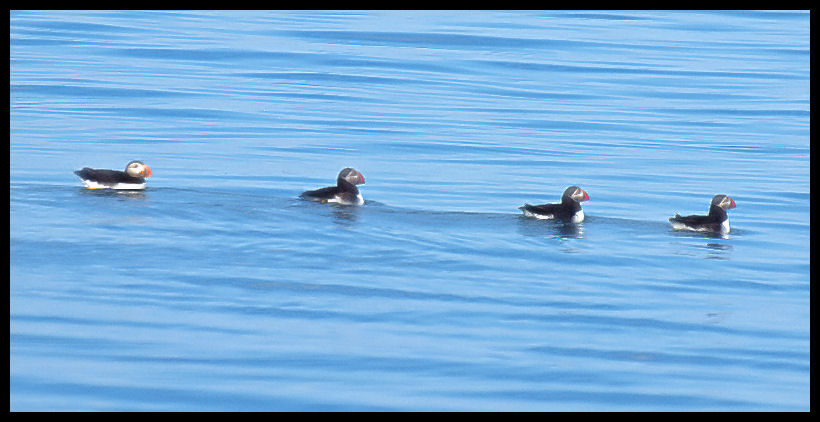 four puffins take it easy on the tranquil waters off Green Island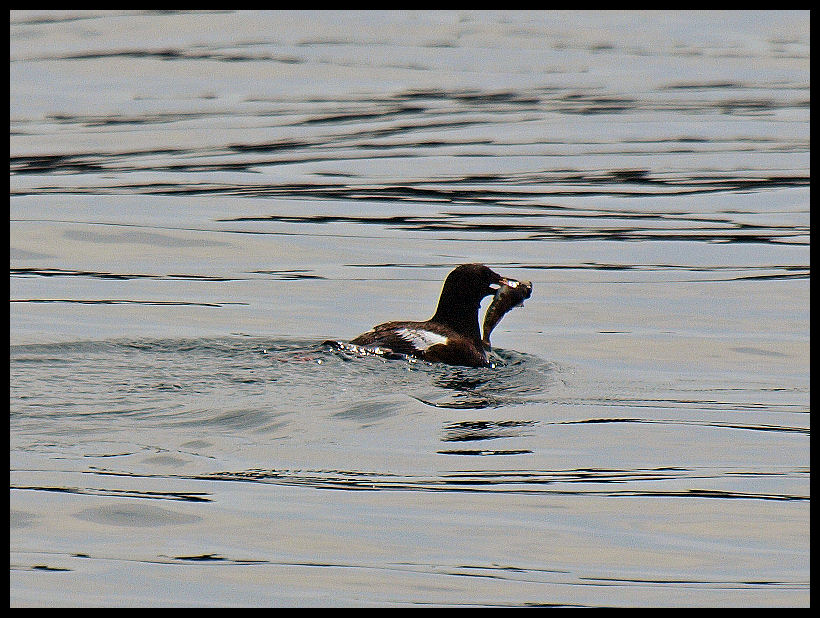 black guillemot with its meal (photo taken from quite a distance away)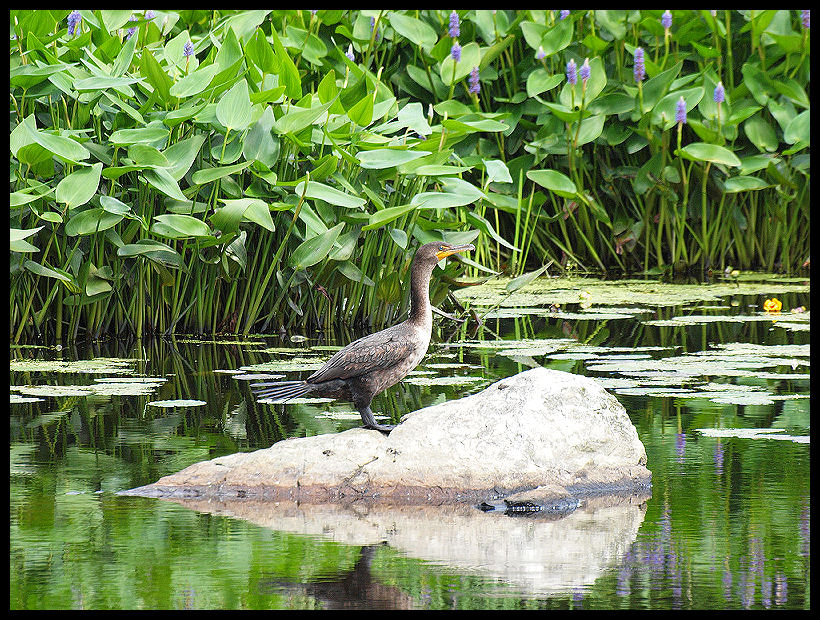 juvenile double-crested cormorant (fresh-water pond)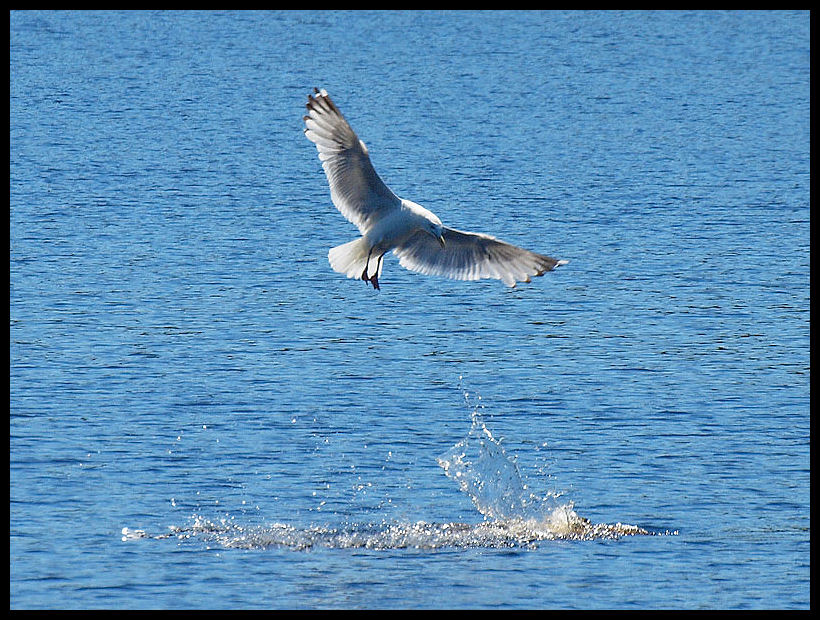 A passing gull spots the splashing of a loon and pauses to investigate.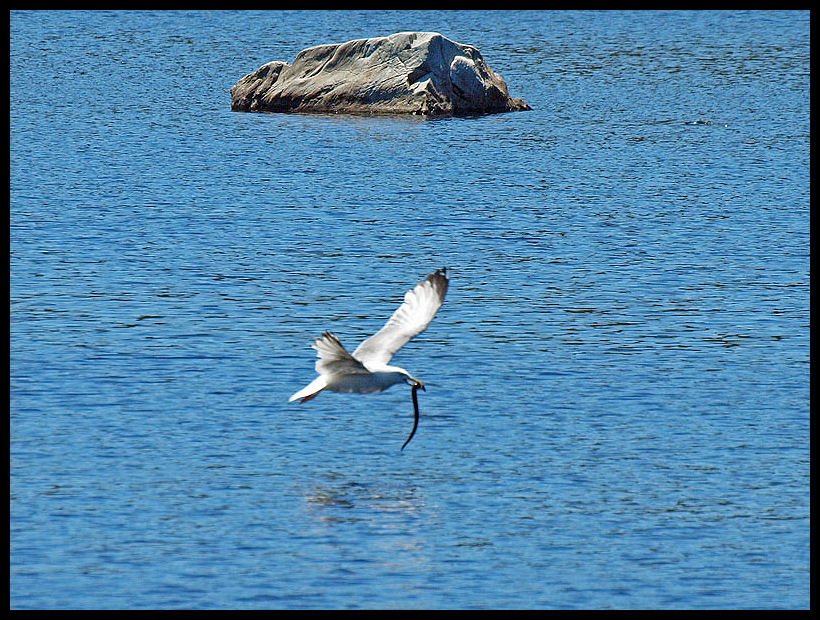 After submerging the loon, the thief makes off with his prize - a large eel.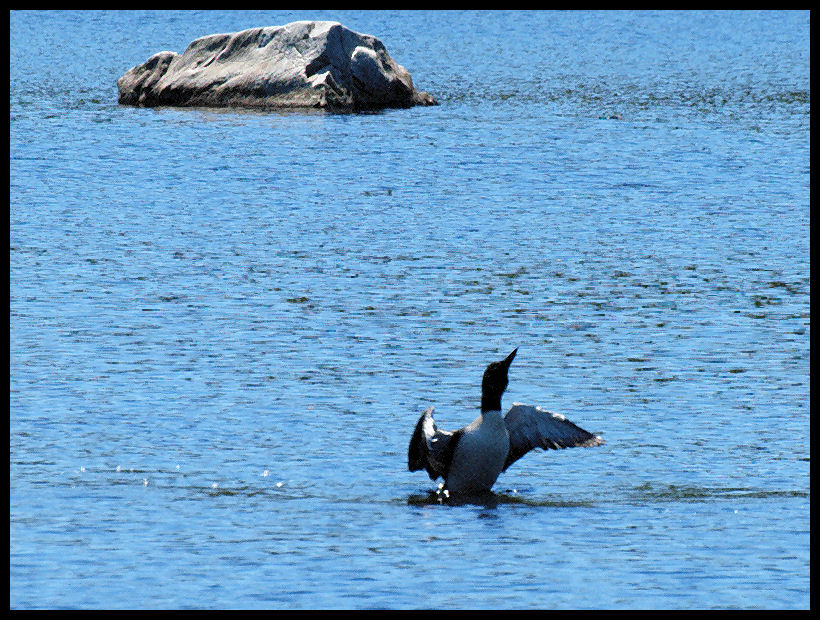 If loons spoke English, this one would be delivering a string of curses as it watches its catch fly away!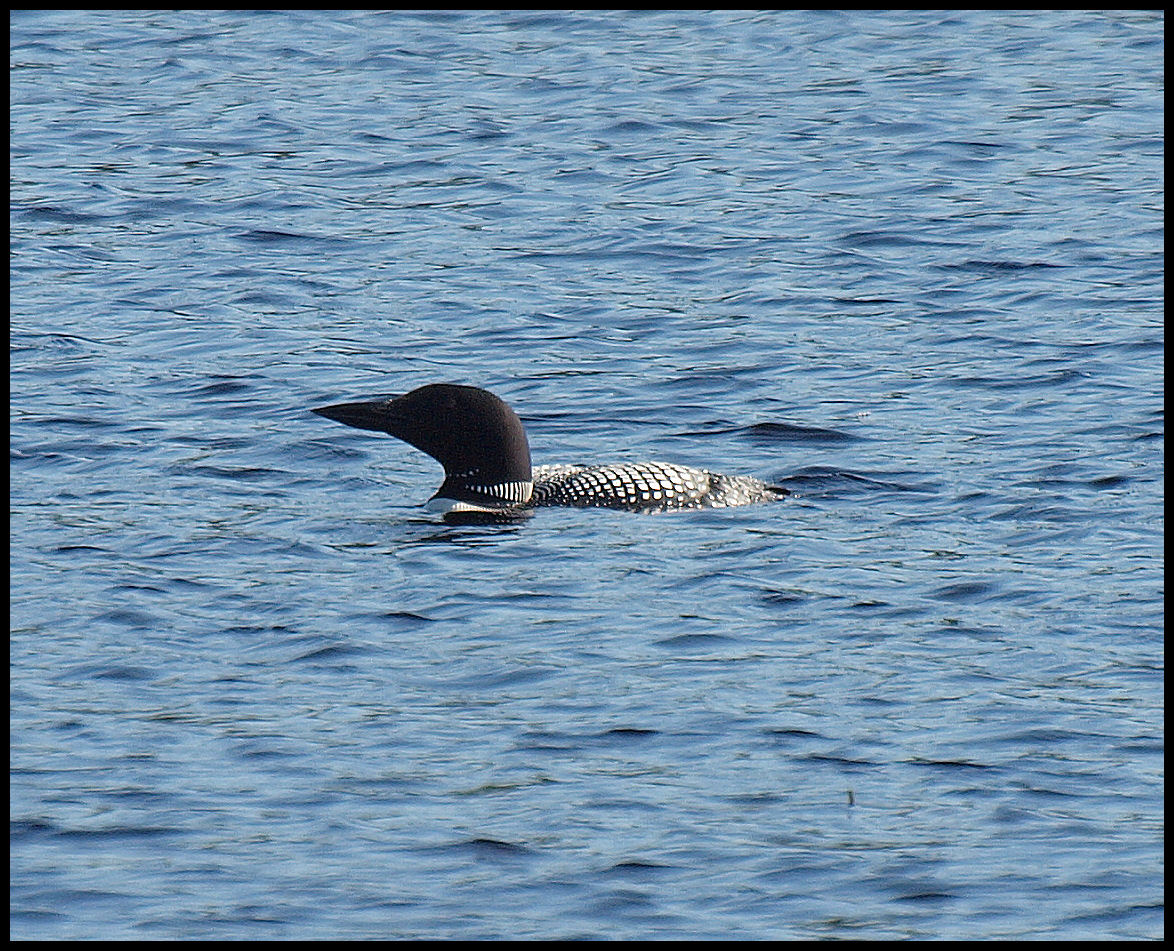 a common loon glides peacefully on a lake in Yarmouth County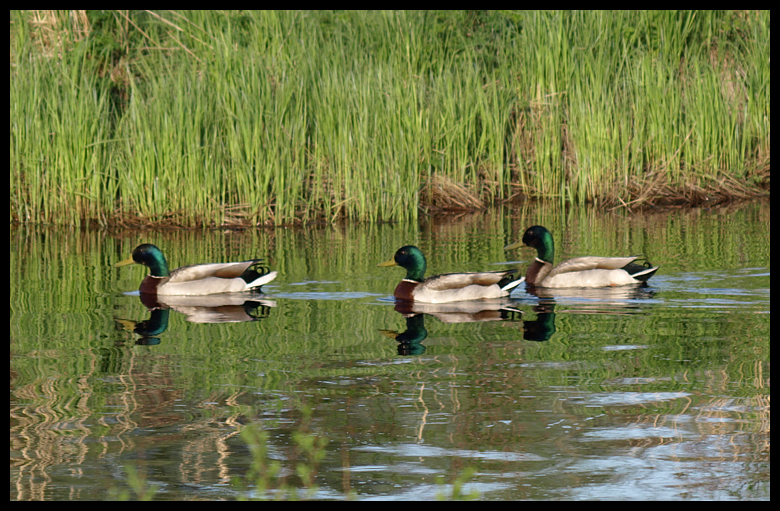 three mallard drakes "batching it" on the Annis River during mid-spring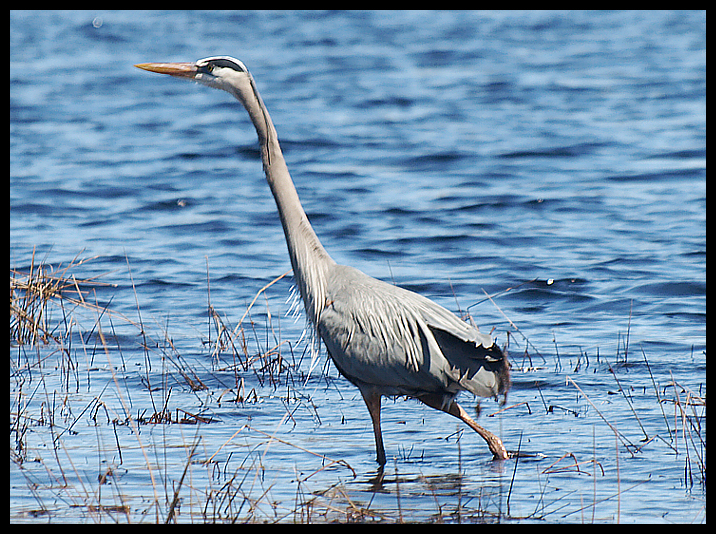 great blue heron in Gardners' Mill

pelagic birds
- great northern gannet, cormorants, male eider duck
Canada geese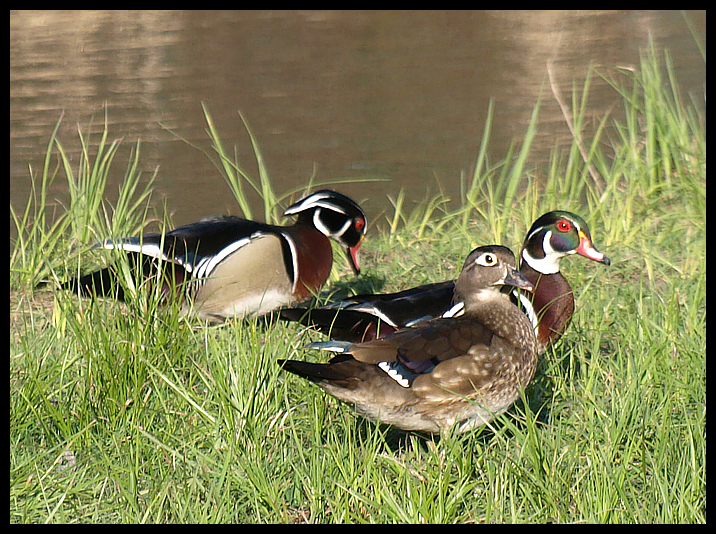 wood ducks - two males, one female
juvenile osprey, our provincial bird - also called a fish hawk

mallard, herring gull, female merganser

Canada Goose flanked by mallards; in the photo at right, the birds are mating in the river





Canada goose gosling at left; mallard duckling at right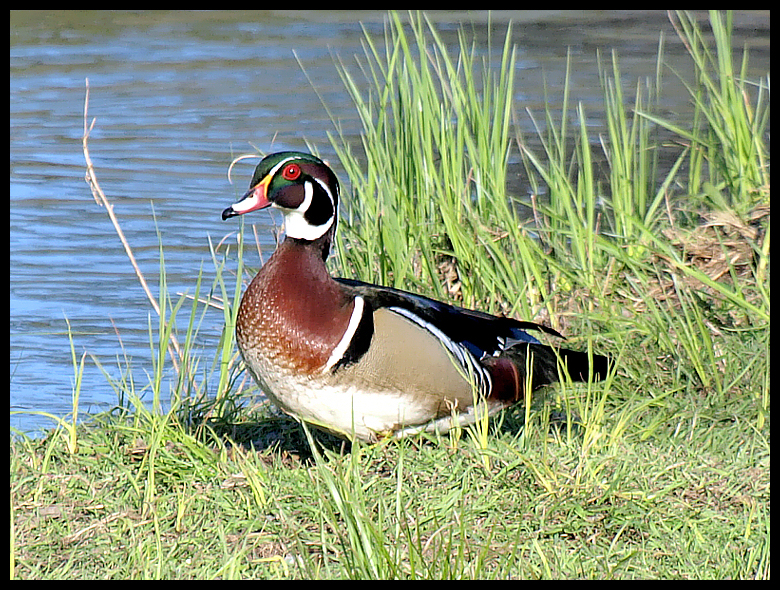 spectacular plumage of the male wood duck, Annis River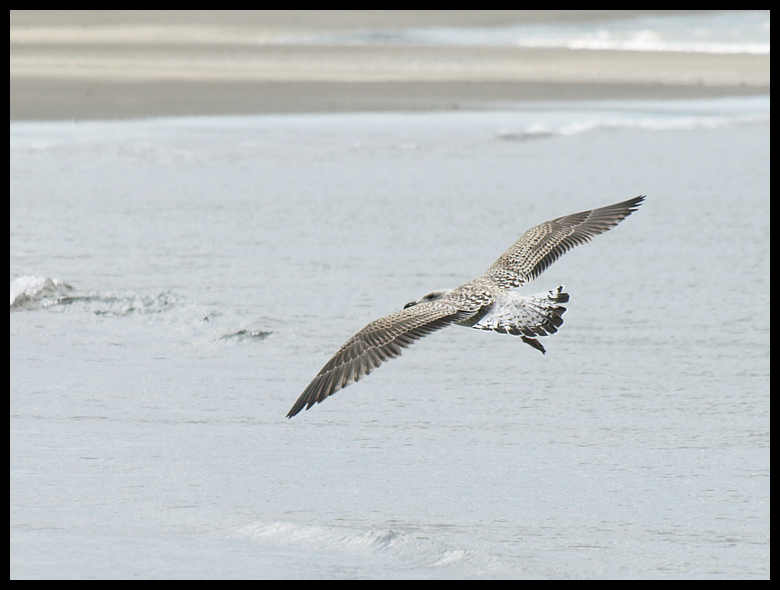 juvenile herring gull, Port Maitland, NS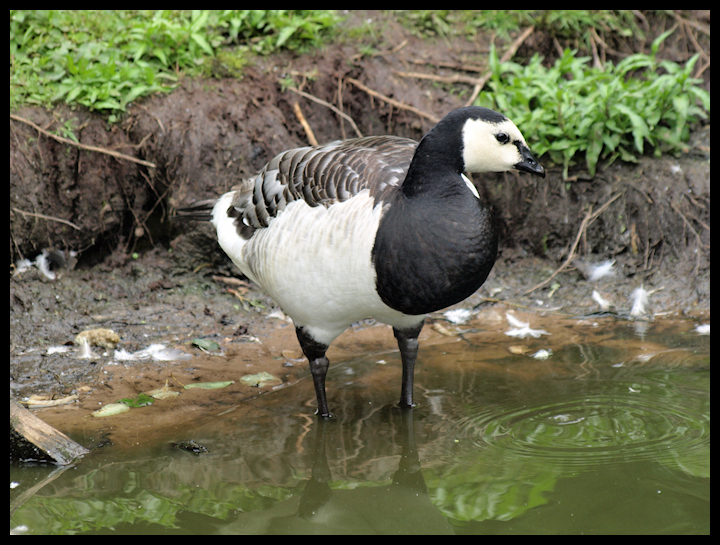 barnacle goose, an occasional visitor from more northern regions (Shubenacdie Park)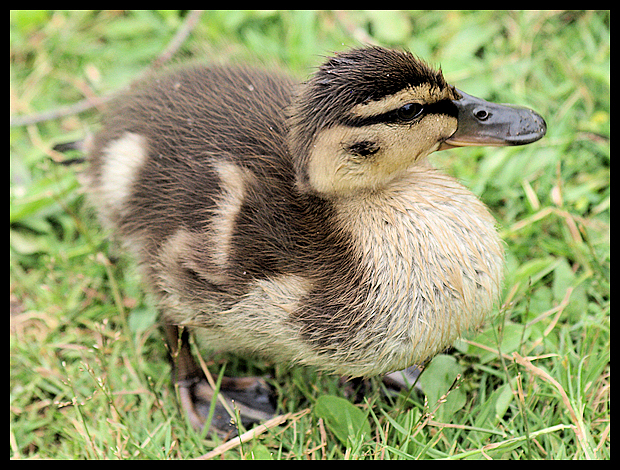 mallard duckling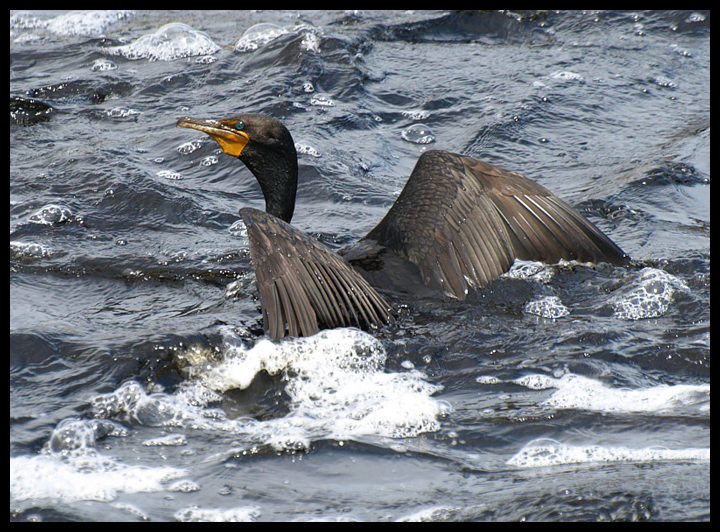 cormorant in the rapids below Tusket Falls dam, Raynardton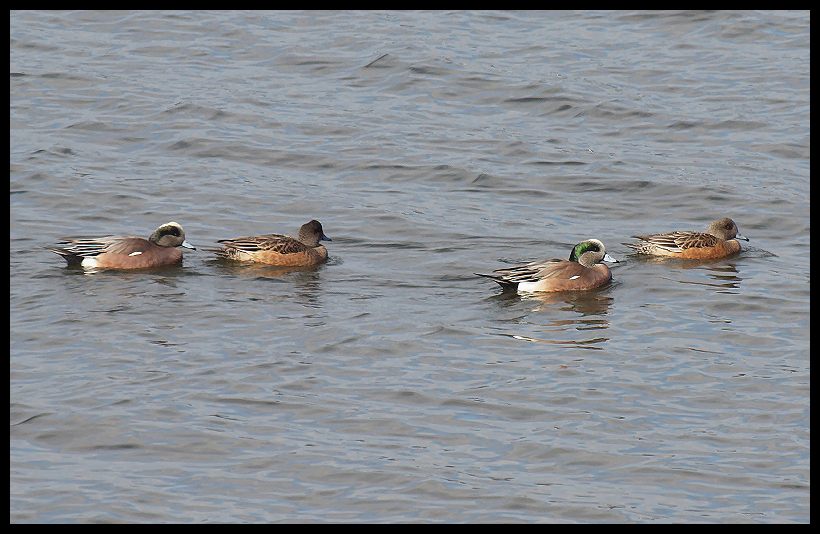 American Wigeon - an uncommon winter resident in NS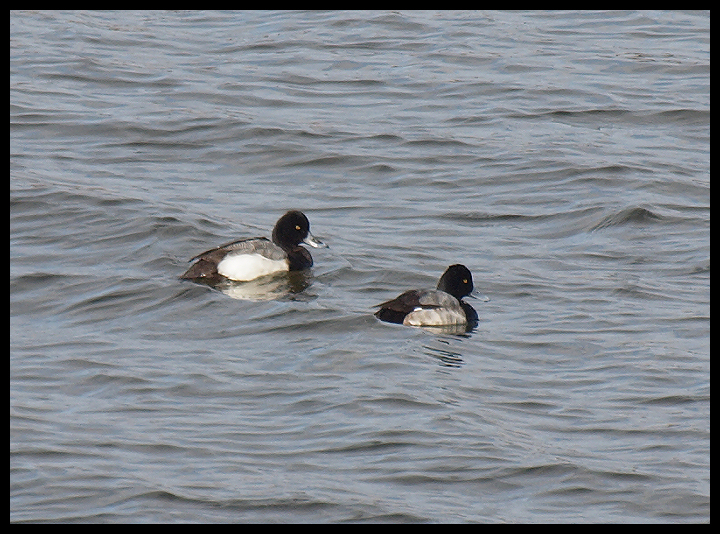 Greater scaup, Yarmouth Harbour (February, 2011)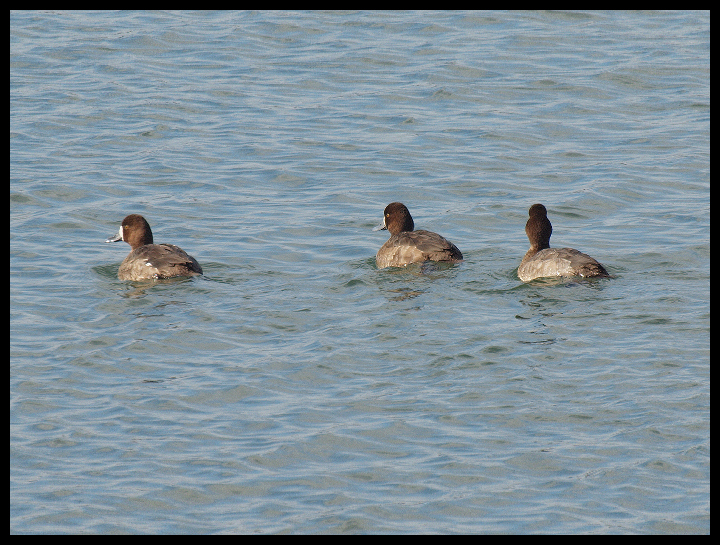 Lesser Scaup (females) - Yarmouth Harbour, February 2011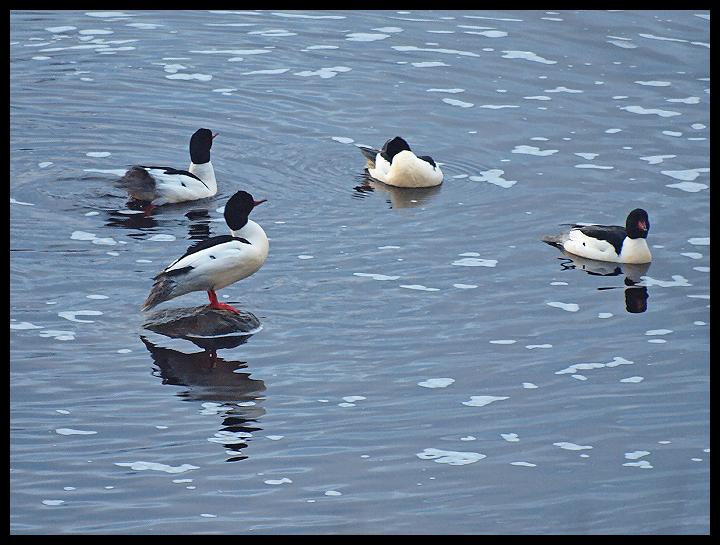 Common Merganser (males) on the Tusket River - February 2011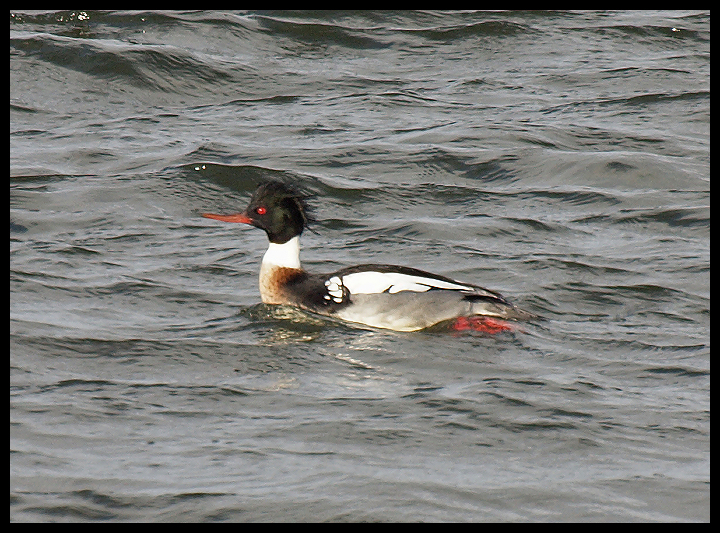 Red-breasted Merganser (male) - Yarmouth Harbour (January, 2011)




Three Buffleheads (male in the middle) - Yarmouth Harbour (January, 2011)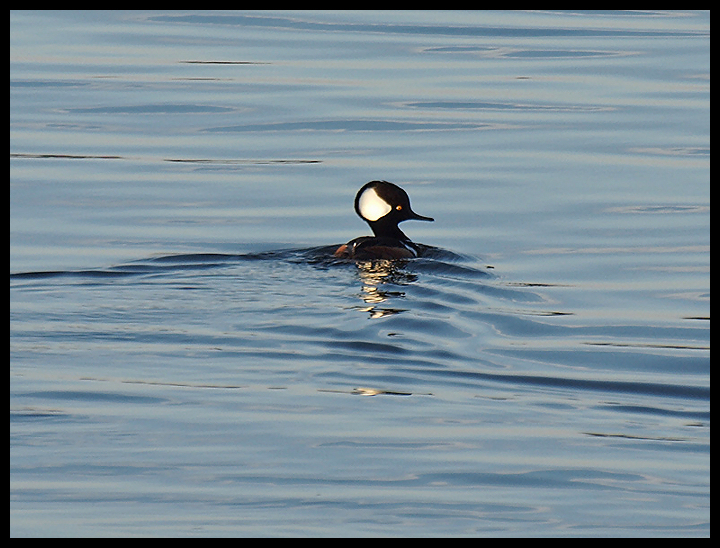 Hooded Merganser (male) - Yarmouth Harbour, January 2011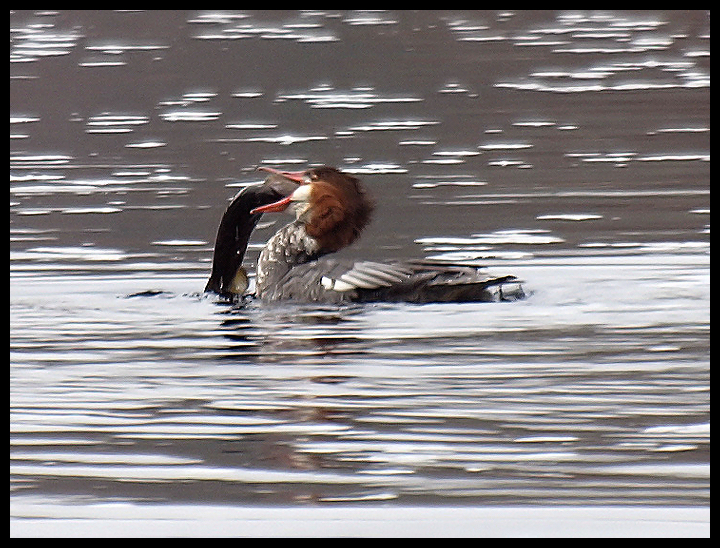 Female common merganser eating a white sucker - Tusket River, January 2011 (shot taken from some distance away)